Ok, remember way back when I promised that the lyric video was only a placeholder for the really amazingly glorious music video we shot for "Secrets"?! Well, in all its Viking-helmet-wearing, confetti-blasting, and tiny-kid dancing glory, the video for "Secrets" is HERE!!
I'M SO EXCITED!!!! WATCH BELOW!!!!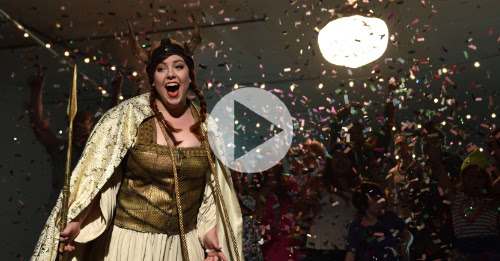 I know, it's amazing (kudos to the actress who plays my therapist…).
But now I want to get serious(ish) dudes and dudettes. For those of you who just tuned in, I have a neat postcard secret exchange happening! It's kind of like a therapeutic Post Secret chain letter. Have you shared a secret with my #MarySecrets campaign? Click here to anonymously share something with me AND someone else. You never know who you could inspire or affect by just one little truth. My wish is that the freeing effect occurs not only with the receiver, but also the writer.
I still have a few super cool limited-edition copies of Heart on My Sleeve that I'm signing just for you. Have you pre-ordered yours yet? Speaking of pre-order…. HEART ON MY SLEEVE OFFICIALLY GOES UP FOR PRESALE ON ITUNES TUESDAY!!!!! That means we're getting closer to the album release. OMG I can't wait for you guys to hear it. Seriously.
That is all.

xoxo,
M